OES News and Views
This page publishes news and profiles of relevant events and happenings within the offshore industry. Topics such as new technology, information on new developments or even an open forum on offshore related matters are planned.
Companies are welcome to issue any press statements and members are encouraged to air their views on current matters relating to offshore engineering or to give feed back on recent meetings and talks. Please email oes@ice.org.uk.
Some parts of this site are now only available to individual members and representatives of the corporate members. If you wish to access the reports of meetings, presentations and other industry information provided, why not join the society and continue to enjoy these and other benefits of the OES.
Individual and corporate memberships run from January to December so please do not forget to renew your subs promptly.
Individual membership is just £20.00 per year. Corporate membership fees vary based on the company size.
To apply, download and complete the appropriate membership application form.
The AGM was held on the 2nd March 2016 - Minutes presented at the AGM will be published in due course
We are always keen to co-opt any member onto the committee to help us promote the Society. if you would like to be considered please contact the Secretary, Katherine Coldwell at katherine.coldwell@ice.org.uk , or any committee member.
FORTHCOMING EVENTS

| | |
| --- | --- |
| | Offshore Site Investigation & Geotechnics Committee 8th International Conference "Smarter Solutions for Future Offshore Developments" |

12-14 September, 2017
London



Including: ISSMGE 4th Bramlette McClelland Lecture
Special Issue of EAGE Near Surface Geophysics Journal
Conference Dinner at the Natural History Museum

The SUT's Offshore Site Investigation and Geotechnics (OSIG) committee is pleased to announce that its 8th international conference, 'Smarter Solutions for Future Offshore Developments', will take place on 12th to 14th September 2017 at the historic Royal Geographical Society in South Kensington, London.

The conference series, which has run since 1979, offers a unique opportunity for geotechnical engineers, geoscientists and academics specialising in offshore topics to share their knowledge and experience. In addition to hosting the prestigious Bramlette McClelland Lecture, the 2017 conference will focus on new research and developments in site investigation data acquisition, evaluation and integration, geotechnical analysis and design as well as field operational experience. A special issue of the EAGE Near Surface Geophysics journal will be published preceding the conference with selected papers to be presented in a dedicated session. Our aim is to expand significantly the boundaries of knowledge and practice in offshore geotechnics and geoscience and their complementary nature.

The challenges currently faced by the offshore oil & gas industry call for innovative approaches to improve efficiency and rigour in practice, while the offshore renewable energy industry has identified and addressed, through major research programmes, key technical issues that must be solved to support its growing strength. High profile international incidents have also occurred across all sectors in recent years that pose significant data acquisition, engineering and operational challenges.




Associated organisations



Further information on booking etc. will follow nearer the date
Navigating a Changing Climate Conference
- Moving Towards low carbon and resilient waterborne transport infrastructure,
27 - 28 March 2017, Brussels, Belgium
Further information is contained within the flyer.
Click here for the flyer
REGISTRATION IS VIA CLICKING ON THE "REGISTER NOW" BOX ON THE FLYER.
EARLY BIRD RATE IS UNTIL 21 FEB.
There have been three radio broadcasts on Radio 4 on Oil: A Crude History of Britain in 3 Episodes
Click on the links below
Episode 1
http://www.bbc.co.uk/programmes/b068tvkw
Episode 2
http://www.bbc.co.uk/programmes/b069r81h
Episode 3
http://www.bbc.co.uk/programmes/b06bnbpv#play
Call for Abstracts for Engineering in Chalk Conference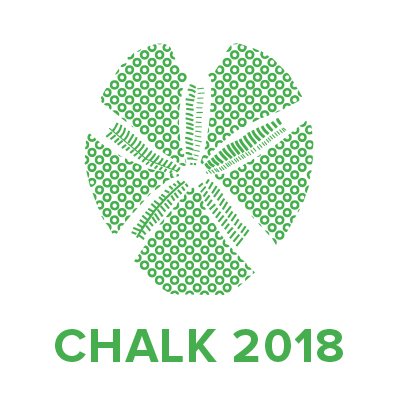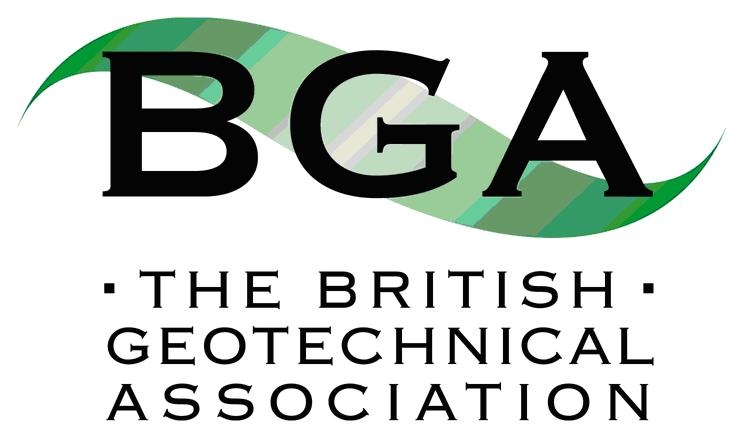 Engineering in Chalk is a major two-day international conference organized by the British Geotechnical Association (BGA) with support from the Engineering Group of the Geological Society (EGGS), and will be held on 17th and 18th September 2018 at Imperial College in London.
The Organizing Committee of the conference is pleased to invite submissions of abstracts for papers and posters. Submission is via the conference website https://www.chalk2018.org/abstract-submission , which includes instructions for authors and a MS Word template for abstracts.
Abstracts should be submitted under the following Technical Themes:
Case histories of construction and engineering in Chalk
Earthworks in Chalk
Foundations and piling in Chalk
Future engineering issues in Chalk
Geological hazards in Chalk
Offshore engineering in Chalk
Site investigation/characterization in Chalk
Testing – in situ and laboratory in Chalk
Tunnelling in Chalk
Water and the environment
The closing date for abstract submission is 30 April 2017.
New from SUT
A subcommittee of the SUT Offshore Site Investigation and Geotechnics group has just published this important document, which may be of interest to our members and can be downloaded without restriction for free:
http://www.sut.org/wp-content/uploads/2014/07/OSIG-Guidance-Notes-2014_web.pdf
Sea Discovery website provides online edition of The Marine Technology Reporter, providing underwater technology and ocean information.
Hydrate Newsletter link.
US Department of Energy methane hydrate research's articles, including a look at Japan's hydrate R&D program's Phase 2 offshore production test activities.